Bonefishing in Anegada, BVI
Fun, Adventure, and Bonefishing
Welcome to Danny's Bonefishing, home of the best bonefishing grounds known to man. My name is Daniel Vanterpool and I will be your guide. My Guide Service is located in the British Virgin Islands (BVI), on the island of Anegada.
Anegada offers some of the world's best bonefishing there is. With miles and miles of untouched flats, it's no surprise that Anegada is becoming a well known destination to many fly fishermen around the World. With bonefish averaging between 6lbs-8lbs in schools and up to double digits in singles and pairs, not many places can compare. The largest bonefish landed in Anegada to date was 19lbs on a 10lb test line in 8' of water. Anegada has been Nature's Little Secret for years and now I am sharing it with you. I would like to invite you to experience firsthand, what it's like to track and hunt down the world's most elusive and strongest fish pound for pound.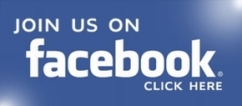 Ready to Get Started?
Give us a call at 1-284-441-6334
Or at 1-284-344-1226